It was an exciting day when Elon Musk announced the construction of a new Gigafactory in Austin. It is expected to be the largest building in the world powered by renewable energy. Texans across the state want to know how to get a job at the Texas Gigafactory.
The Texas Gigafactory is an automotive manufacturing facility with construction underway since July 2020. It is projected to be under full volume production in 2022 and they are currently HIRING! 
This is providing quite a stir among my clients, and one of the top questions from my clients the last two months? 
How can I get a job at the Tesla Gigafactory?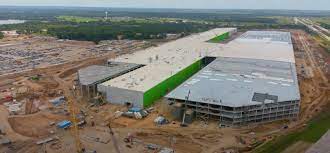 Back in April, several sources were stating that Tesla was hiring 10K+ employees for Austin.
Even further, multiple news sources reported that you DO NOT need to have a college degree to work for Tesla. 
The question remains, HOW CAN I GET A JOB AT THE TESLA GIGAFACTORY? I am here to provide a bit of insight into optimizing your chances of winning a job.
RESEARCH, ANALYZE, COMMIT
First, you need to do some comprehensive research on Tesla's Careers Page to learn more about the Gigafactory, their mission, and current job openings. 
Next, you need to truly analyze the job description to see if you are a good fit. I recommend scanning the "Requirements" section to see if you are a fit.
-Do you have 10+ years of related manufacturing experience?
-3+ years of management experience in a manufacturing or industrial environment?
-Experience with process improvement methodologies to optimize efficiency and throughput?
-Ability to work well under pressure, manage competing demands and meet tight deadlines.
-In-depth understanding of mechanical and standardized processes.
-Hands-on experience with electro-mechanical assembly environment.
-Excellent verbal, interpersonal and written communication skills.
-A strong sense of urgency and commitment to ship product.
APPLICATION, YOUR RESUME, AND COVER LETTER
Determine whether you want to apply through Tesla's website or LinkedIn. If you use LinkedIn, then you should update your profile.
You need to tailor your resume to the individual position. Tesla employs an applicant tracking system (ATS), much like any other large employer. If you fire off one version of your resume for 100 different positions at Tesla, there is a high likelihood that you will not hear back. 
You should always include a cover letter. Take this as an opportunity to reinforce why you are the perfect fit for the individual position. What unique skills, experience, and expertise position you to make an immediate impact?
Resume Assassin is the #1 rated resume writing service in Austin and offers all three services: resume writing, cover letter writing, and LinkedIn optimization. Consider investing in yourself if you are not 100% confident in your own ability to create effective job search documents.
DON'T GIVE UP
The Texas Gigafactory is exciting to a lot of job seekers, so there tends to be a lot of competition. If you don't succeed with your first application or your first 100 applications, do not give up. 
Keep researching, continue networking, and remember to ALWAYS tailor your resume as you continue to apply.
Resume Assassin is happy to answer any questions and provide support to help you land your next opportunity at the Texas Gigafactory. Reach out today! www.resumeassassin.com or mary@resumeassassin.com